The
leading
fastest
scalable
multichannel e-commerce platform for any business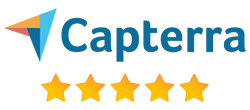 Like our customers below,
do you want to finally take control of your business?
Sure. Done.
We Support Every E-Commerce Category
But when it comes to automotive, motorsports and powersports, we have a special place in our heart
What problems are you trying to solve? Syncing with vendor inventory? Scaling? Repetitive entry? Improving marketplace metrics? Normalizing changes across marketplaces? Product management? Increasing your catalog size? Automating pricing and shipping? We can solve these problems and more.
How do you spend your time?
SureDone users spend less time on on manual, repetitive, error prone tasks which gives them more time to optimize their products and sales.
How much time do you spend...
Entering or updating the same data in more than one place?
Fixing errors and enhancing content on multiple channels?
Logging into channels to change inventory levels?
Downloading files from suppliers to update stock or pricing?
Sending orders to vendors, checking for tracking numbers and then updating channels?
Dealing with oversells?
SureDone can centralize and automate much of this - allowing our customers to spend more time growing their business than managing it. Sign up for a demonstration to find out how!
GET A DEMO
Demos and Webinars oh my.
Did we answer all of your questions on this page or on our site? Do you know why SureDone is a great solution for ebay amazon listing software and great multi channel listing software in general?
If not...
There's A LOT to SureDone - product management, ecommerce order management, multi channel listing, ecommerce automation and more. We HIGHLY recommend a demonstration to show you around.
GET A DEMO
Best in class. Simple. Fast. Scalable. Secure.
Pick your pleasure - full featured user interface or headless e-commerce middleware. SureDone is the only platform that can support and scale with your growth from new business to enterprise.
---
The most critical E-Commerce Channels
Serious sellers rely on SureDone. Manage products, listing, inventory and orders everywhere your customers sell online. Automate your repetitive tasks. SureDone is the leading channel manager for serious sellers in any category and with special features for automotive and motorsports.
Selling on Newegg
Selling on Shopify
Selling on Shopify Plus
Selling on Magento
Selling on Webshop Manager
We moved from Channel Advisor to SureDone and we were very nervous about adjusting and migrating. My fears were proven to be just that.. only fears. They did a deep dive on the special needs we had and made adjustments for us at a reasonable cost. They have been right there for us and EXTREMELY responsive to my questions and issues. Customer service team is right there for me and I found that the back and forth with Channel Advisor on issues was non-existent with SureDone.
SureDone was the only vendor that could offer a customizable solution to fit our needs. Its feature-rich tool set enables us to feed multiple warehouse locations to our one unified eBay marketplace making SureDone our eCommerce platform of choice.
SureDone is THE BEST CHOICE for selling on eBay, Amazon, and a custom tailored storefront! I've been with them for nearly 12 months and could not be happier! As an enterprise customer, they've lived up to my expectations in every way.
Every company that said they could integrate with eBay always had huge holes in the program that we would have to go back and fill in. I have tried demo accounts with BigCommerce, Magento, ChannelAdvisor, Auctiva and ProStores. At the time not one of them could import all the information from our listings, and not one would have helped me integrate my template.
We were using BlackThorne but it was unreliable, always crashing and slow. Looked at ChannelAdvisor and decided to go with Vendio but left because they made a lot of promises, never came through, and couldn't handle our inventory. SureDone is very fast, gives us 1 on 1 attention and made it easy to import from BlackThorne.
>Wizard Of Math has been a featured merchant on Amazon.com for over 10+ years. We distribute and sell over 31,000 different items. Accurate inventory updates and order management are two of the most critical elements needed for our success. SureDone was able to quickly integrate with our warehouse and provide the technical software expertise necessary, so we can focus on other aspects of our business.
Enterprise & Brand Multichannel E-Commerce
We have the features needed for large enterprises or brands, and the services to complement B2C capabilities, while also being great for growing businesses.
VIEW MORE
Robust Infrastructure
Highly scalable, highly resilient, highly secure and built on top of AWS. Our system can handle millions of SKUs with constant updates.
Optimized Processes
From onboarding to support, we've been there and done that. We add a human touch to everything and ensure you get on our platform fast and get support quickly.
Fully Connected
When you want to connect to your ERP, CRM, POS or other system, our automation engine can make it happen. Connect to anything. Share any data.
Open API
Our entire system is built on top of our open API. You can completely integrate everything into your own apps programmatically and be comfortable within your own system.
Get a demo of SureDone today!
We don't bite, and you may just find a great way to save money, time and improve your business.
E-Commerce Categories
SureDone's flexibility is one of its greatest strengths. We serve an extremely diverse set of retailers, and have helped to grow businesses in industries ranging from designer apparel to industrial machines.